About
Maximoozie is a collection of products for children designed by, Cotswold based designer, Wayne Maxwell.
Design and making is in my blood. I have been constructing things for as long as I can remember. This passion for creating and making objects led me to a career in design.
Since the birth of my children, however, this passion for building has been channeled towards producing childrens products. Observing my children playing and playing with them inspires the design for the products at Maximoozie.
I believe in the benefits of unstructured play for children. I hope that the products I produce for Maximoozie will aid children in this time of play, and that the memory of this time will live long with them.
---
Contact
For any enquiries please contact me at:
Email
Telephone
07941 914709
Address
4 Georges Garden
Rissington Road
Bourton-on-the-Water
Gloucestershire
GL54 2AY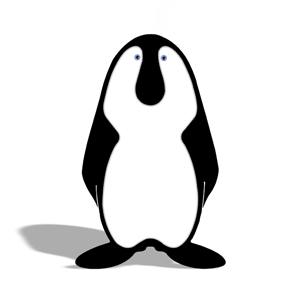 ---
VAT
Vat will be added to all orders within the EU at the current UK VAT rate.
All orders delivered outside the EU will not be subject to VAT.
---
Payments
All payment to Maximoozie are processed securely through Paypal.
Paypal does not require you to sign up in order to make a payment; you can pay with all major credit cards without creating a paypal account.
Upon receipt of your order, you will be sent a confirmation email.If you have any questions regarding you order please email Maximoozie at info@maximoozie.com
In the unusual event that we will not be able to produce your order, your payment will be refunded in full.
---
Returns
If a product supplied by Maximoozie is faulty, please email info@maximoozie.com before returning the item.
Once your request has been approved and processed by Maximoozie, you will be provided with a returns form. Please fill out the form and return it with the product.
The customer is responsible for covering the cost of the return shipping to Maximoozie.
Faulty items that are returned to Maximoozie within the 14 days of the receipt of goods will be exchanged for a new item of the same type. If the product is no longer in stock, Maximoozie will contact you, you will be offered an alternative product of equivalent value or a refund. In no other circumstances will a refund be offered.
---
Privacy
Maximoozie does not store or collect any of your credit card information or any other financial information. All financial transactions are processed securely through Paypal. Contact information collected by Maximoozie as part of the ordering process will never be shared with anyone else, or used by Maximoozie for any other purpose other than processing you order.
---
International
Maximoozie is happy to process any international orders. Orders outside the EU will not be subject to Vat.
All prices on the Maximoozie site will be charged in UK pounds sterling (GBP) . Currency exchange rates between GBP and your local currency may fluctuate; international customers are advised to check the latest currency exchange rates prior to ordering; the final exchange rate will be determined by your financial institution, and Maximoozie bears no responsibility for that rate.